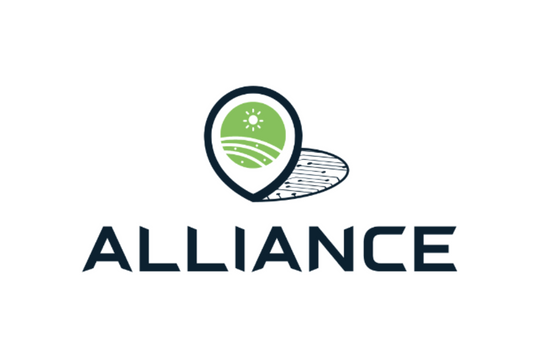 Launch of the new Horizon Europe project ALLIANCE
How to develop a framework for decentralised verification of quality labelled food and food fraud prevention
Published: 16 January 2023 | Innovazione e ricerca
Food fraud is an increasingly incident issue damaging the food market. Its cost to the global economy is estimated at 40-50 billion dollars a year. This figure becomes even more relevant if compared to the value of quality-labelled food products such as the European Union Protected Designation of Origin (PDO), Protected Geographical Indication (PGI), geographical indications (GI). This market amounts to 74.7 billion euros per year. Food fraud occurs when the quality of food is intentionally altered thereby creating a profit margin at the expense of consumers' health and public safety.
Food fraud is particularly significant for the quality-labelled food products segment due to its higher profit margins compared to the rest of the food market. However, today's food supply chain is not ready to take on this challenge for a number of reasons. The fragmentation of food systems, the friction between international legislation and technology readiness, and the low adoption of high-end technologies facilitate malicious actors that are constantly evolving the substances they use for food fraud. ALLIANCE introduces a novel concept based on emerging technologies towards detecting and preventing food fraud while continuously monitoring and analysing the performance of Food Supply Chains. The core innovations of the ALLIANCE architecture lie in the Data Acquisition, Data Management and Data Application layers. The main objective is supporting farmers, producers, processors, retailers, authorities and policy makers to assess risks, determine critical control points within the food supply chains, be able to identify and predict food fraud vulnerabilities and plan preventive interventions. The impact of the ALLIANCE solution will be demonstrated in real life scenarios. The use cases will be: (i) PDO/PGI Extra Virgin Olive Oil, (ii) PDO Feta Cheese, (iii) Organic Honey, (iv) PGI Asturian Faba Beans, (v) PGI Lika Potatoes, (vi) Organic Pasta and (vii) PDO Arilje Raspberries.
For this reason ALLIANCE aims to provide a holistic framework that safeguards data integrity and veracity, enhances traceability and transparency and reinforces interoperability in quality-labelled food supply chain through innovative technology solutions and validated approaches and fosters evidence-based decision making through AI and ML for preventive interventions and actionable planning. 
The consortium met in Volos (EL) to kick off the three years long collaboration for the ALLIANCE project. The consortium counts 25 partners coming from 12 countries and bringing expertise across and along food supply chains in addition to leading universities, think tanks, innovation managers, and technology developers.
The solutions (e.g. early warning & decision support systems) that combat and prevent incidences have to be easily adoptable by all stakeholders involved in the food supply chain to reach the expected future European Union target of eliminating food fraud. Additionally, easy to use tests may provide a resource directly for the consumers. This is aligned with the Farm to Fork Strategy that lies at the heart of the European Green Deal aiming to make future food systems fair, healthy and environmentally friendly. This is the overarching goal of ALLIANCE, entirely in line with the new common agricultural policy, Common Agricultural Policy 2023-2027, for social, environmental, and economic sustainability in agriculture and rural areas to support competitiveness and offer strategic plans to cope with food crisis management.
For any further information, please write us to francesco.mureddu@lisboncouncil.net (Dissemination Manager) or smaglavera@gmail.com (Project Coordinator).